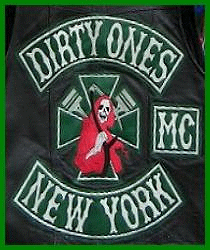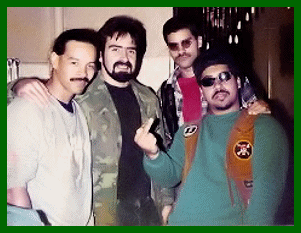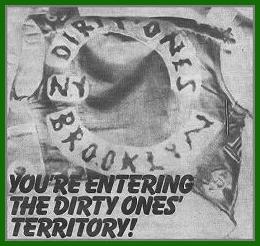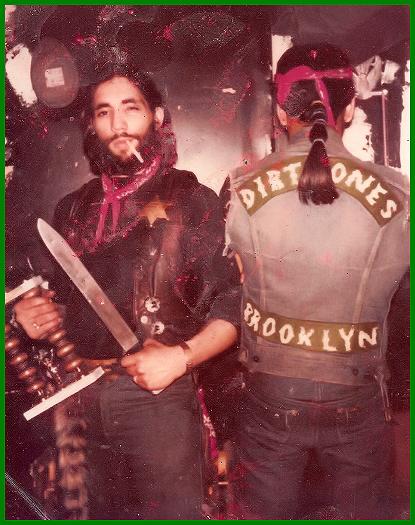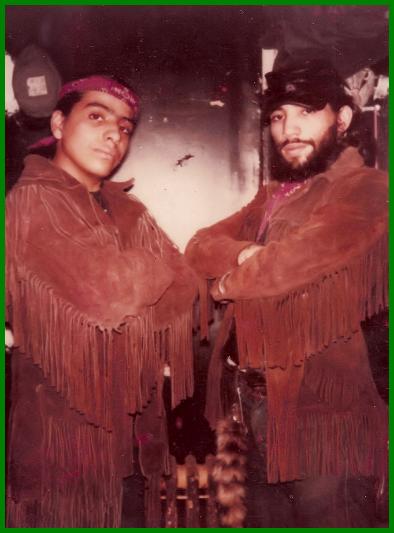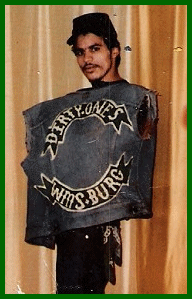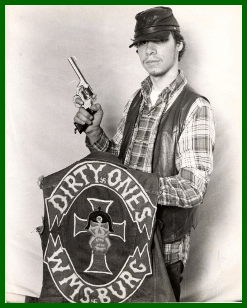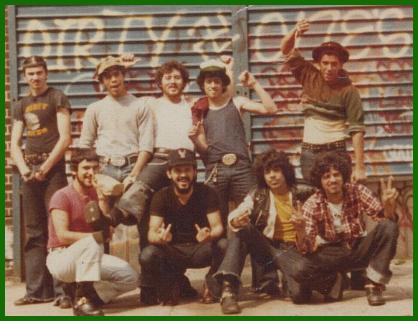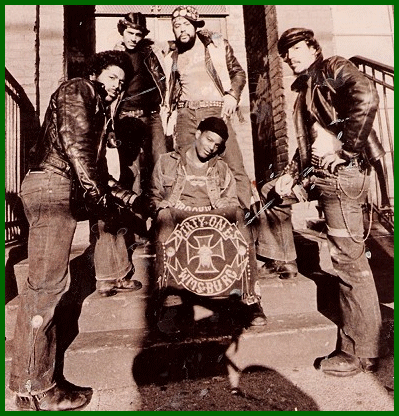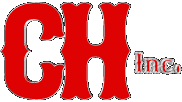 Founded:Late 1960's
Location:Brooklyn,NY
Membership:
3 Divisions In BKLYN
(Williamsburgh)
(Bay Ridge)
(Myrtle)
Presidents:
"Che"
(Founding President)
& Then
"Twin"
(Founding President)
Bay Ridge
Caveman And Twin

The Dirty Ones Williamsburgh

Musa R.I.P.

Peewee

Dirty Ones Bay Ridge

D.O.'s Late 70's

Back Page
Next Page
The "Satan Souls" Gave Us Our Name "Dirty Ones" In Summer 1968, Che Was The Founding Pres., Then Came Petey 49, Then Came Tank 2 "Fat Johnny" As Pres. And Tank 1 " David R.I.P." as Sup. Pres. Then You Had The Myrtle Ave Div. Che was the Pres. It Didnt Last But About 3 years. Then In 1976 The Bay Ridge Div. Was Born With The Help Of EZ-1 R.I.P. Who Talked to Tank 1 R.I.P. And Tank 2 & They Gave The OK. So Twin Was The Pres., Mercury Was Vice Pres. And Chino 1 Was The Warlord. In 1978 Crazy 69 Became Vice Pres. Which He Was Pres. Of The Young Dirty Ones, Kojack R.I.P. Was The Warlord of Y.D.O. And NBC Was Vice Pres. All Y.D.O. Became D.O. in 78.
- D.O.F.F.D.O